Karen explains how the Pain Management Programme has equipped her with the necessary learning to manage the pain and continue living her best life.
We speak with Sharon around her experience being part of the Pain Management Programme currently supporting those living with persistent pain across Wolverhampton.
Monica had a hip replacement 3 months ago and within 6 weeks, returned her walking sticks.
"I really enjoy coming to the gym. I can really feel the difference. The physios keep me straight and give me the confidence to go on." Monica, Merton
We hear from Diana who suffers from chronic pain and has attended the Connect Health Pain Management Programme in Wolverhampton.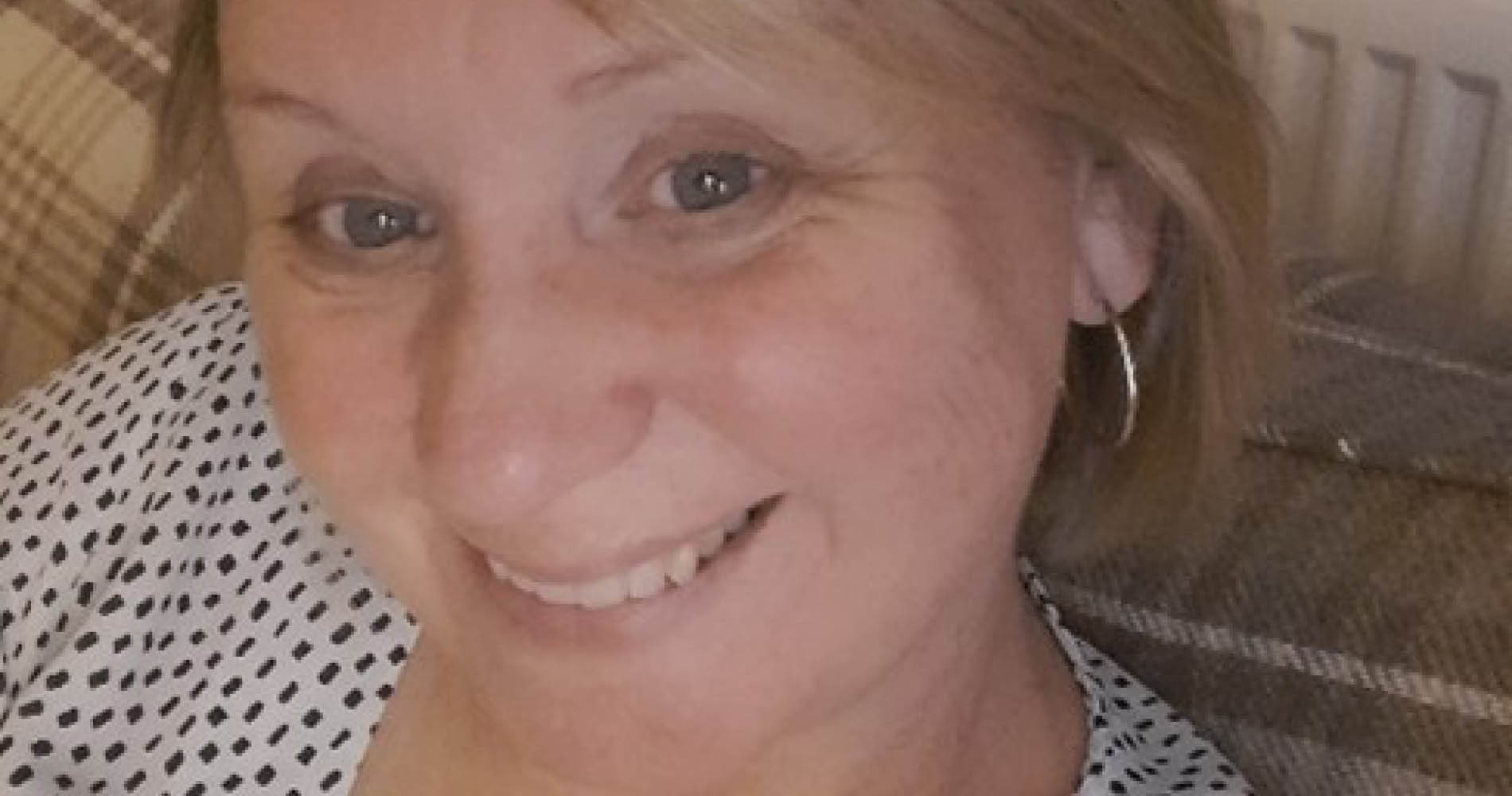 Kelly, from Hertfordshire, was suffering from depression and anxiety when she came to Connect Health. Her counsellor was able to help her to find her way.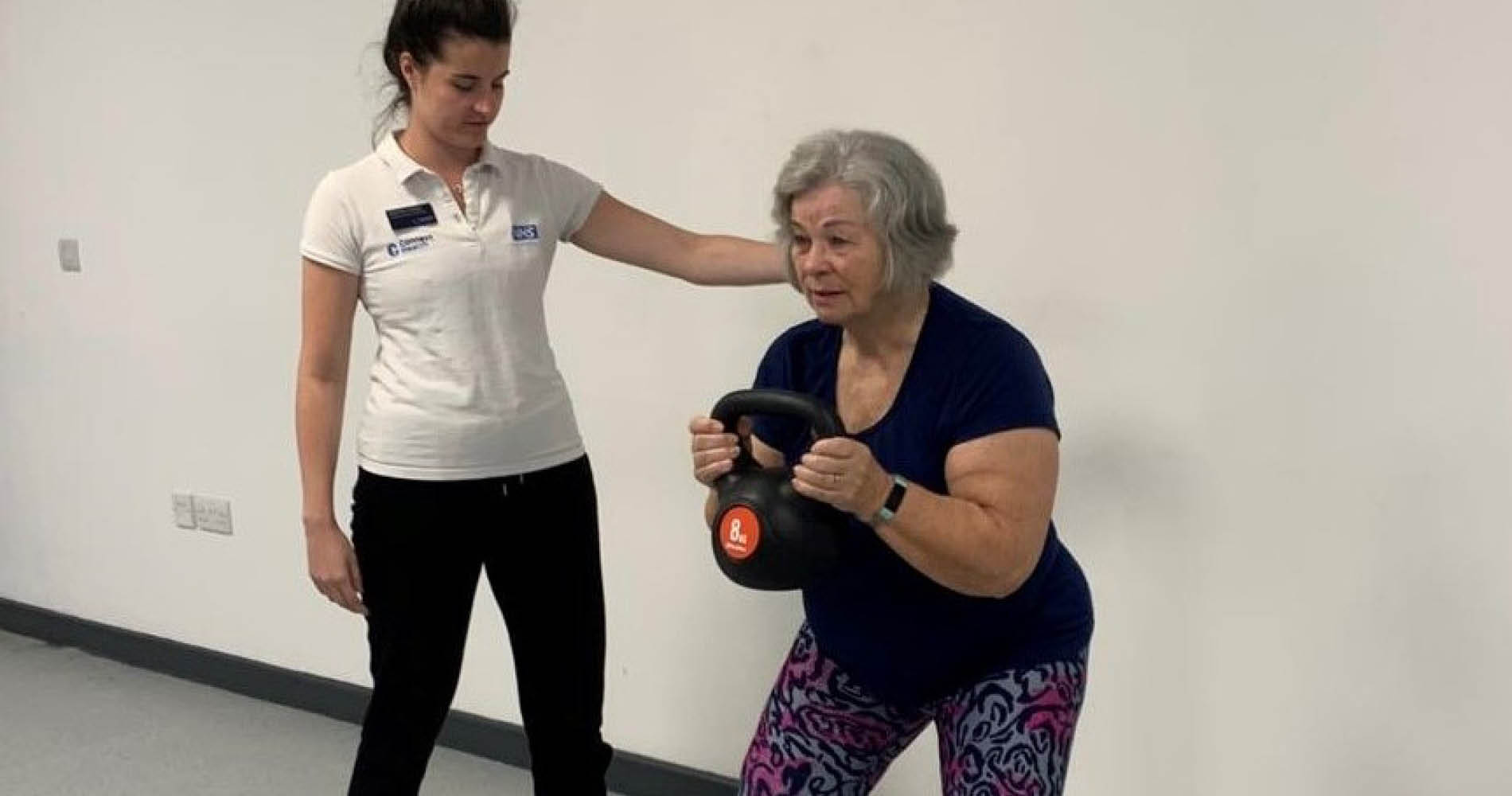 Geraldine Vinall, 75 from Milton Keynes, explains how living with back and neck pain all her adult life has been transformed by attending the Connect Health group exercise classes at her local gym.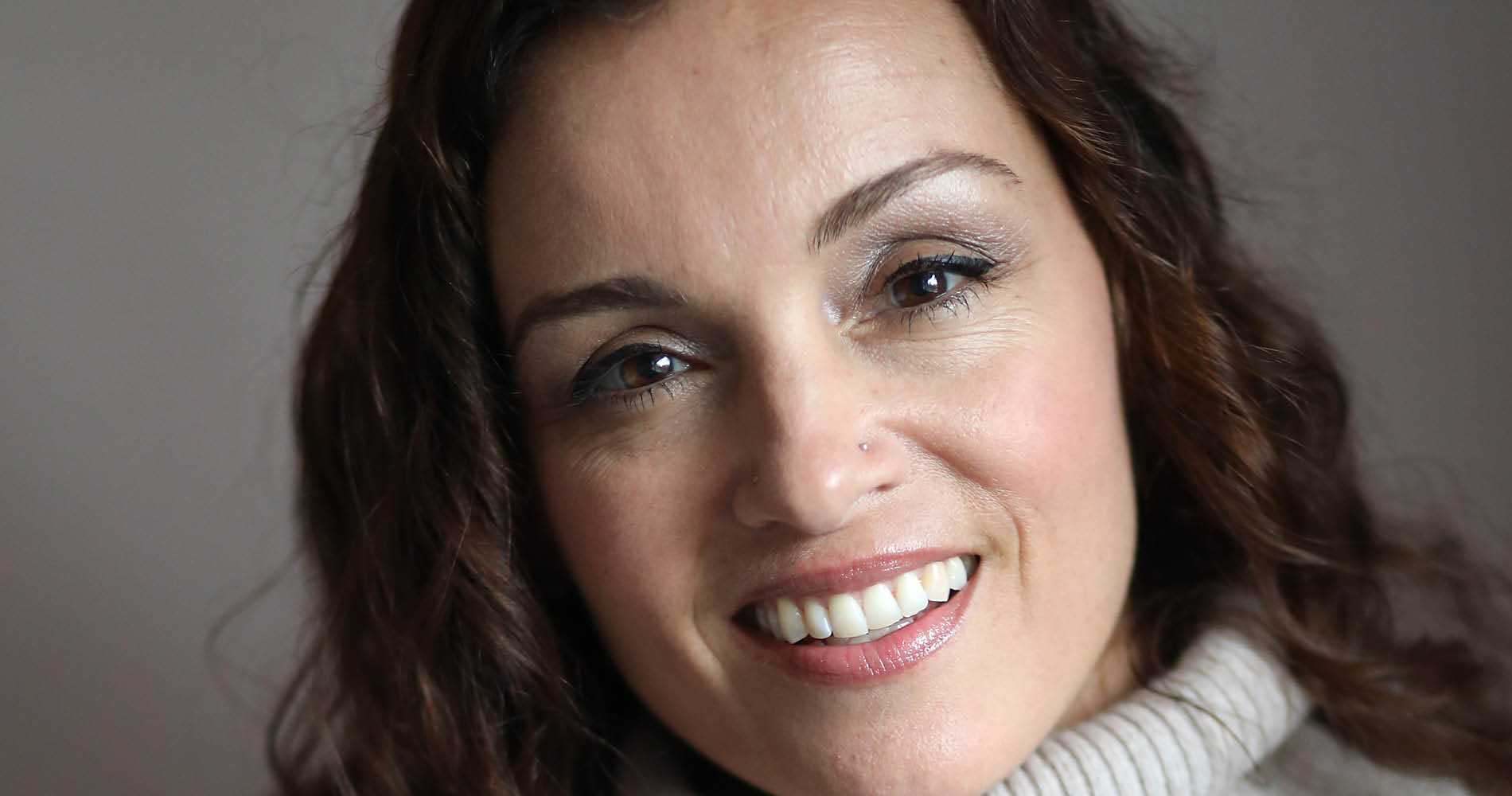 Tina, 47, was suffering from PTSD, depression, low self worth and feelings of a loss of identity alongside ME. But with the help of her counsellor she was able to talk, be listened to and was offered tips and advice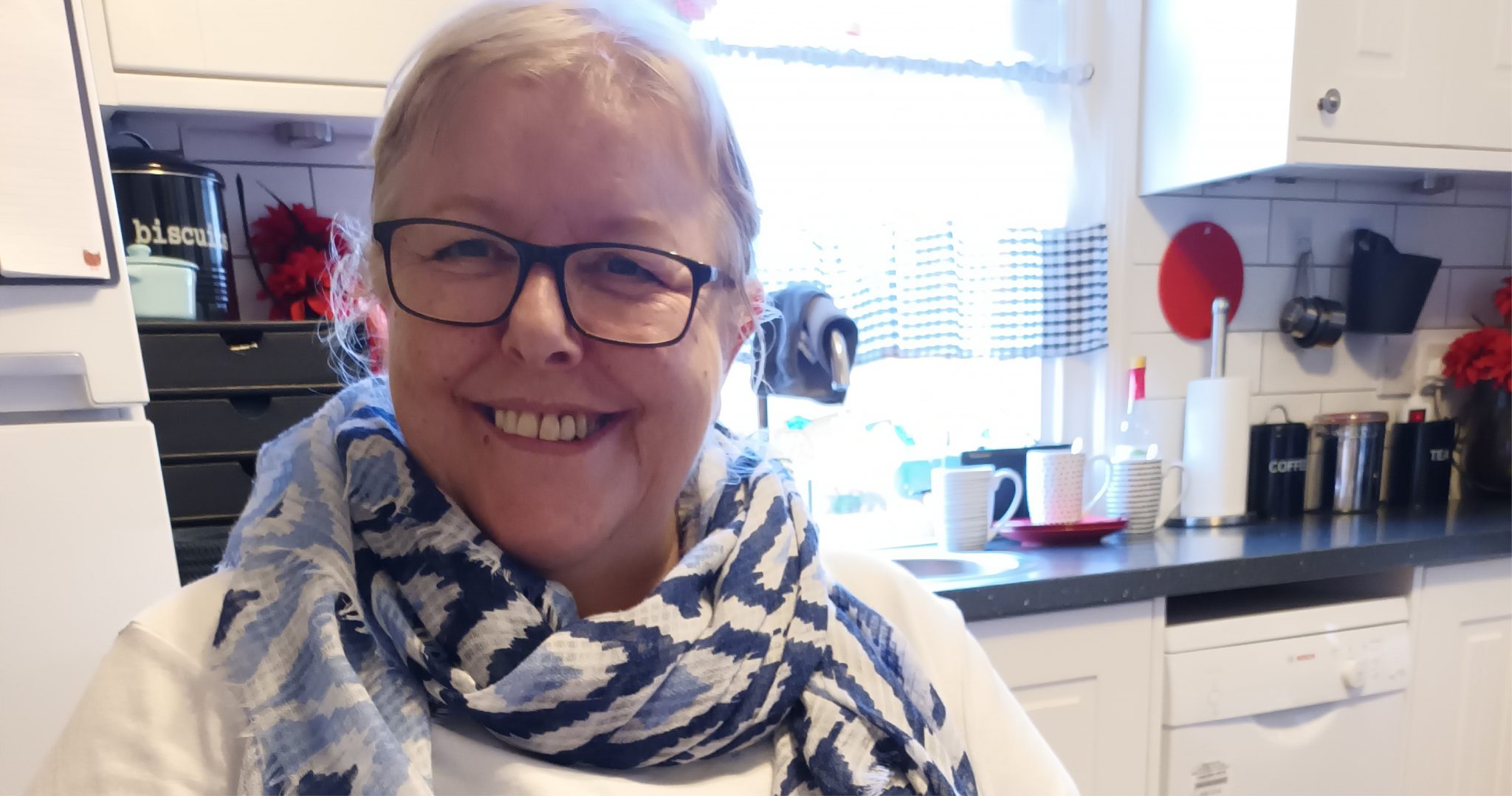 Petra Jahn, 63 from Milton Keynes tells us, after 5 operations on her hip and being off-work for 4 years, how her health is gradually improving through group exercise classes.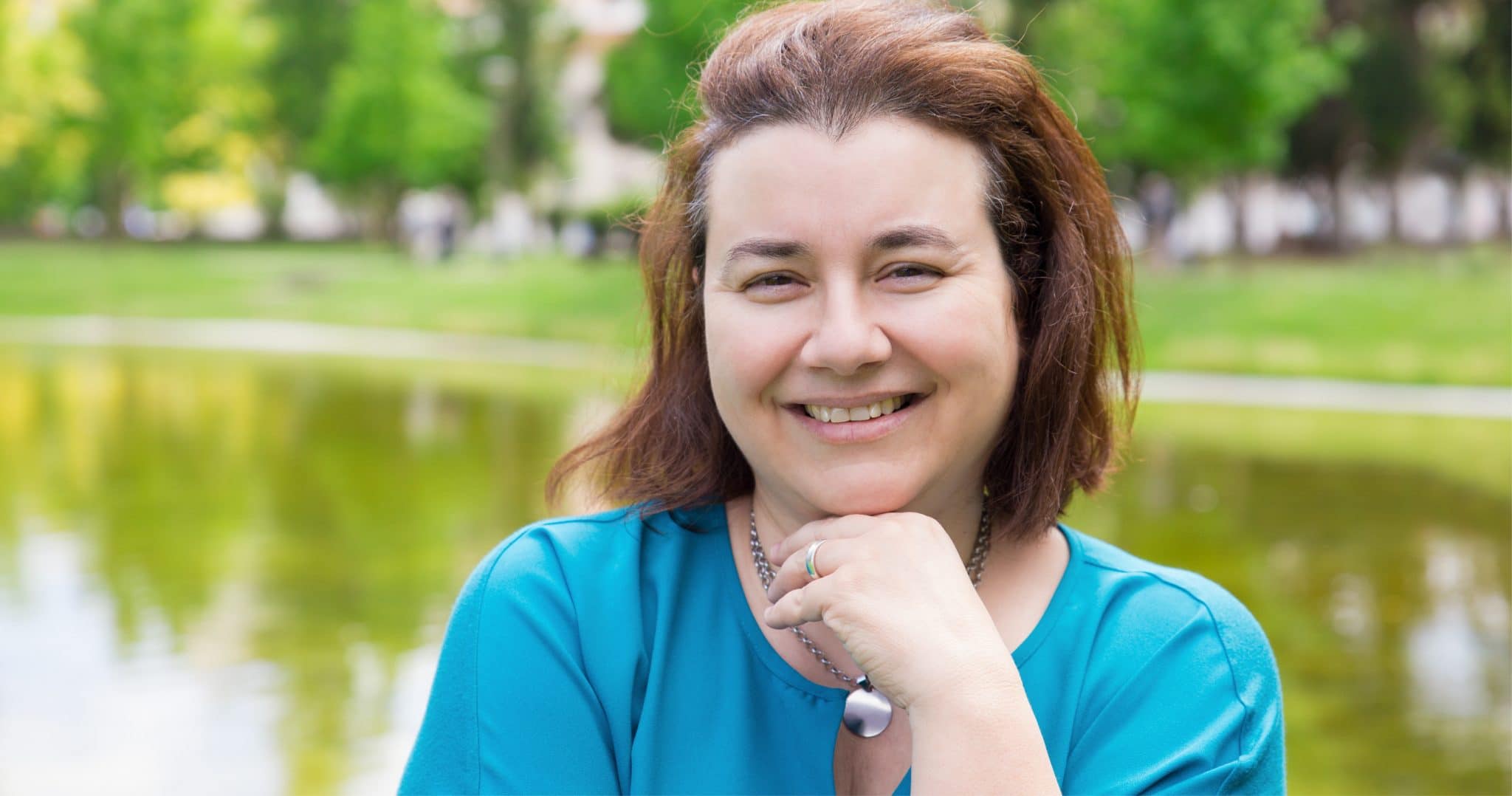 Sylvie, 46, from Lincolnshire tells how Connect Health's Pain Management Programme (PMP) has helped her enjoy life again.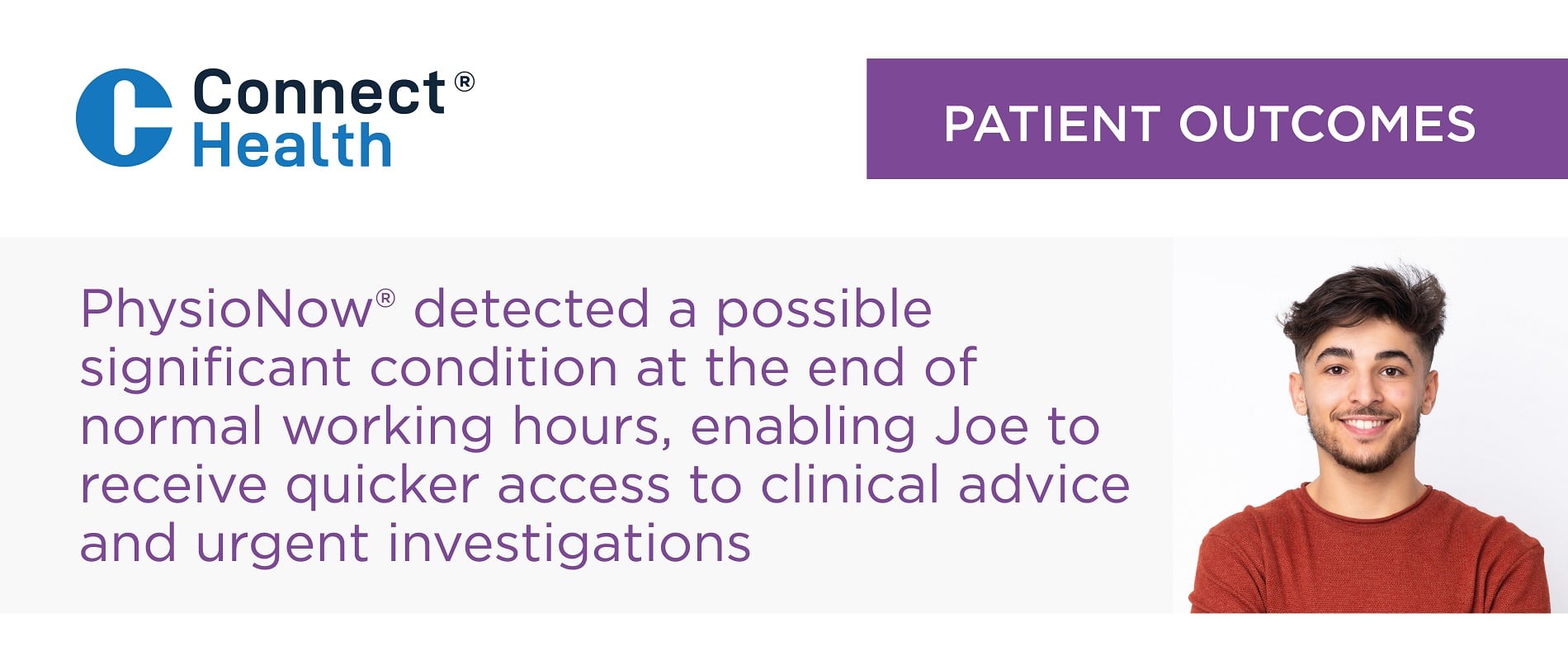 PhysioNow detected a possible significant condition at the end of normal working hours, enabling Joe to receive quicker access to clinical advice and urgent investigations.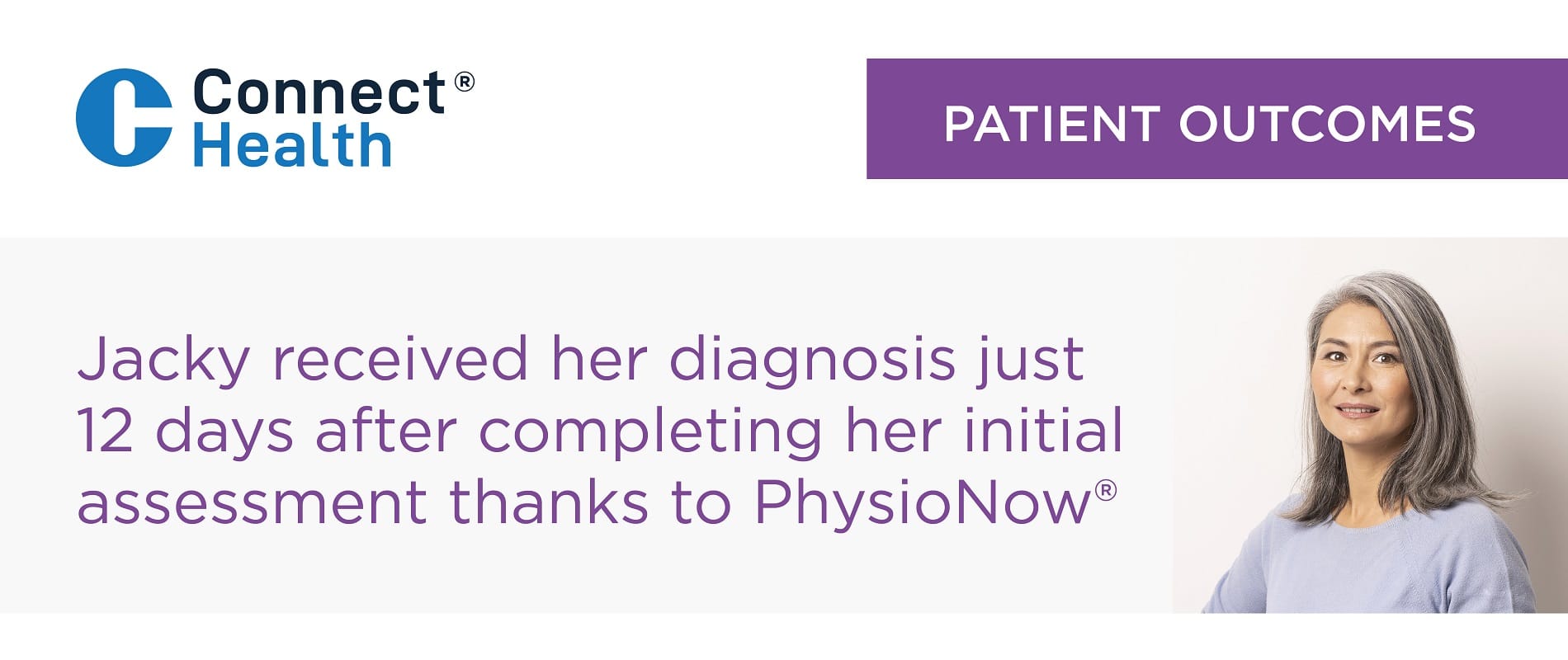 Jacky received her diagnosis just 12 days after completing her initial assessment thanks to PhysioNow®.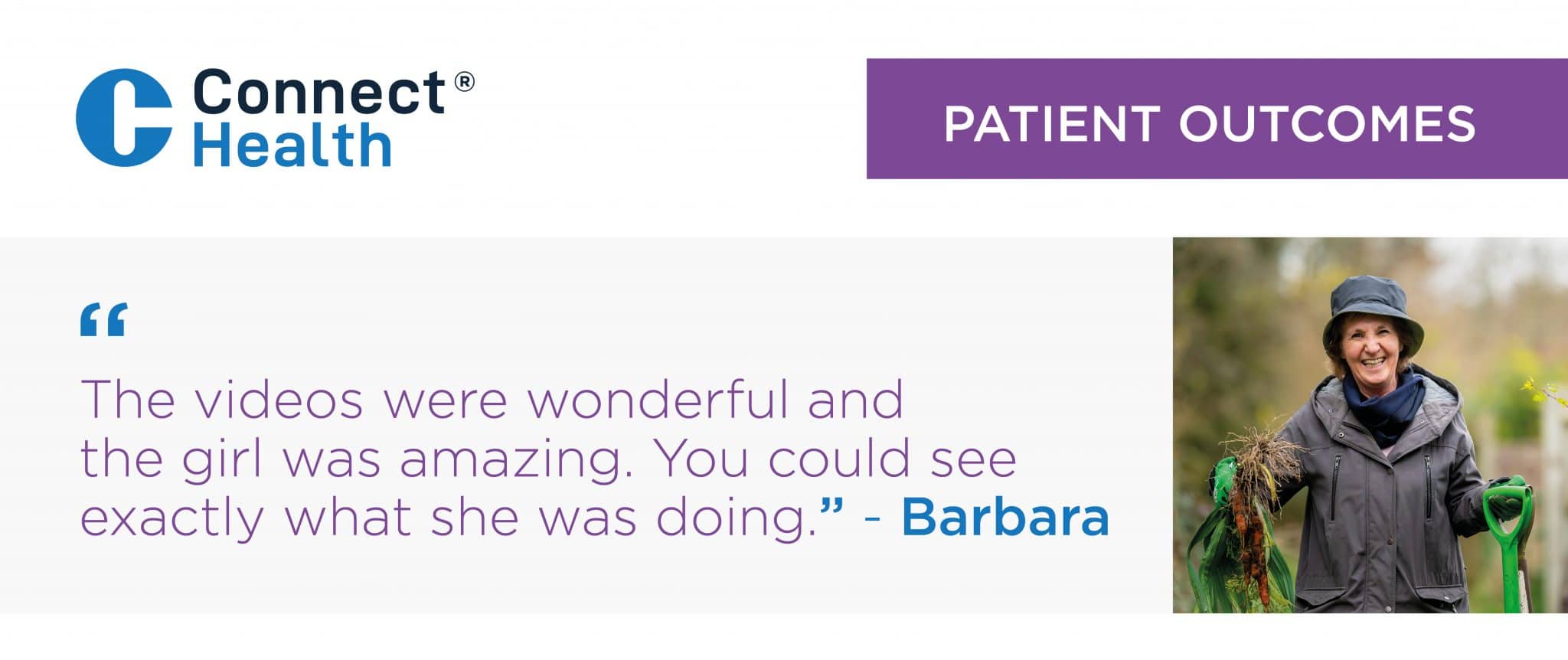 Retired medical secretary, Barbara, explains how a niggling back pain flare up was solved with physiotherapy advice, without having to leave her home.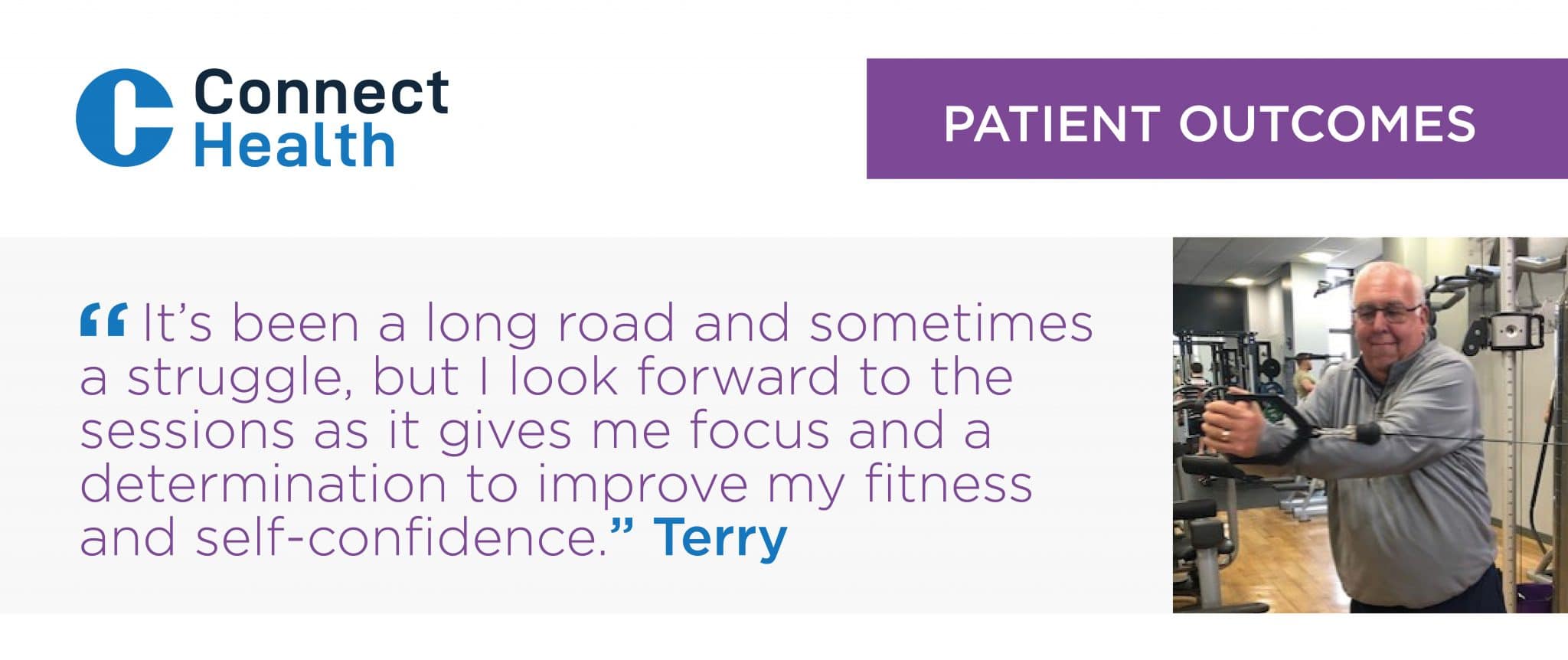 Terry Fisher, 67 from Darlington, tells us about his journey, from being in a coma and unable to walk to being back on the golf course with help from Connect Health and the Healthy Darlington Programme