Hi Everyone
I write just into my 4th week at the Tokyo Olympics. A few highlights in photographs to follow. We have now past the peak of the village occupation – the weekend between the full weeks here was full both in terms of Team GB block and the village. What that meant was a lot of people milling around, queues for food in the enormous dining room with a sense that social distancing was impossible.  However, everyone has been really disciplined in wearing masks and hand washing. There are machines that dispense hand spray all over the village and also on entering any venue and around those venues. As a result, whilst there have been a handful of cases of Covid (in other nations) it's been small and a sense that that was largely infection brought to Japan rather than contracted here.
To give you an idea of a typical day…
06.40: Up and out for a 4km run around the village in 30 degrees heat (alternate days for me) – I normally do 5km at home but it's sooo hot – I have settled for 4km. It takes a long time to stop sweating after! I really don't know how the athletes manage but they do.
08.00: Deliver Covid spit pot to collection point at reception and meet other medical teams to go to the dining hall for breakfast. Choice of cereals, toast, full English, sushi, curry, pizza, in fact pretty much anything you want!
09.00: Visit to the laundry to pick up clothing dropped off day before. Everyone has three meshed zipped bags, for whites, colours and underwear. You queue to drop off and pick up in the basement of one of the other blocks. At the height of village occupation the queue could be 30 people but now it's easing there are usually only 2-3. So, everyone gets all kit washed as much as you want as long as you are willing to tackle the queue.
09.30: Head out to sports or dig in at the clinical rooms at base. I do a 1 in 5 duty doctor at base for 24hours including overnight on call. For the remaining 4 of 5 its out on buses to venues to support sports or, if I'm lucky, to simply watch and support. My sport, diving, tends to be 3pm each day and I have also covered some hockey at various times. The duty has been quiet. Like at home in Covid, we are not seeing standard infections like gastroenteritis and respiratory that happen at Olympic Games due to the superb hygiene measures for Covid… definitely a different experience.
12.00-15.00: Most athletes and staff will be out at venues for either morning, afternoon or evening sessions so morning session will head back to the village for lunch and pass by those eating early to go out in the afternoon. There is a large 'transport mall' where buses leave for each venue. When busy, social distancing on buses didn't happen, but mask wearing was 100%. At least we know that all on the bus are Covid tested every day. The morning spit test comes back in the evening though so there could be someone next to you, but that hasn't proved the case fortunately.
17.00-20.00: The above is repeated with afternoon sessions returning and evening leaving. Throughout the day, athletes attend base for ice baths and other recovery regimes. There is a variety of approaches in different sports and for the physios amongst you – there has been cupping, manual 'flushes' of muscles, etc. but no electrotherapy or acupuncture has been seen by me! There are some closed doors for some sports however so who knows…
21.00: Medical team meeting – we catch up at 2100 to discuss what's happened today and plans for tomorrow – who is going where, plus a few tales from the day – medals, injuries, visits to Polyclinic for MRI scans etc. and a few laughs.
22.00: Late arrivals back from sports, e.g. hockey evening session started at 2100 so it's 2330 before they are back for food, ice baths etc. so late to bed for them and some of us…
23.00-24.00: Bed.
Then the next day starts again – no days off!!
Here are a few highlights in pictures of the last week for me:
Newer Olympic sports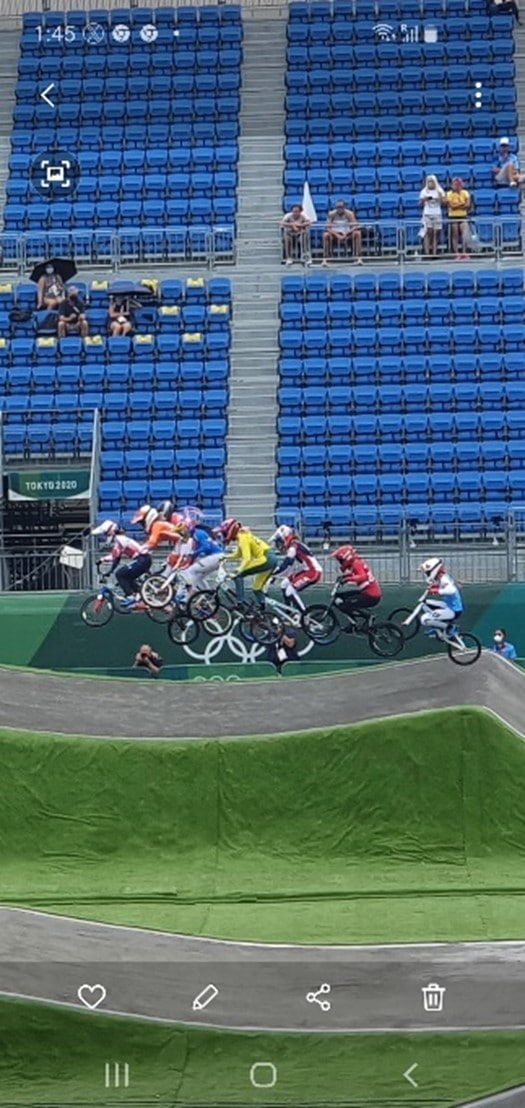 BMX and Skateboarding are all on one site – not sports I have seen but they are enriching the Olympic Games with a younger audience which is great for the future. I was lucky to have an afternoon at the BMX when we won gold (women) and silver (men):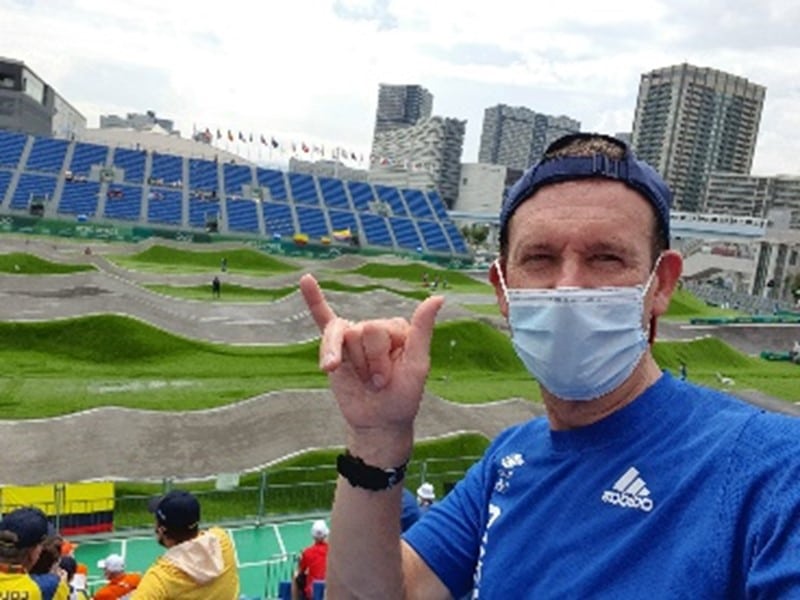 It is a risky sport for trauma and sadly there were two bad crashes: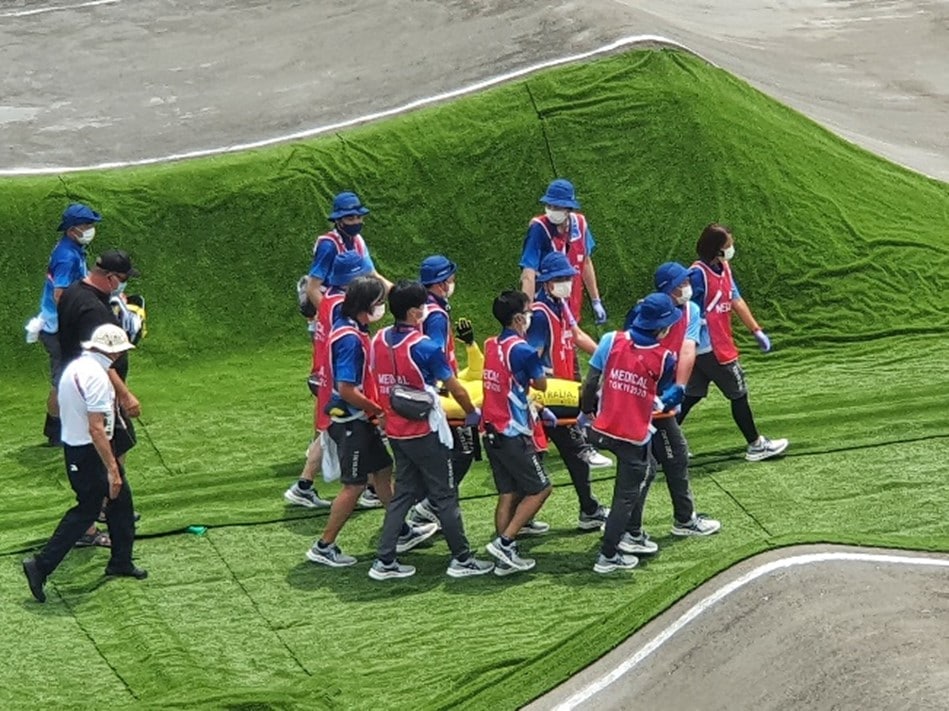 Great outcome for GB though: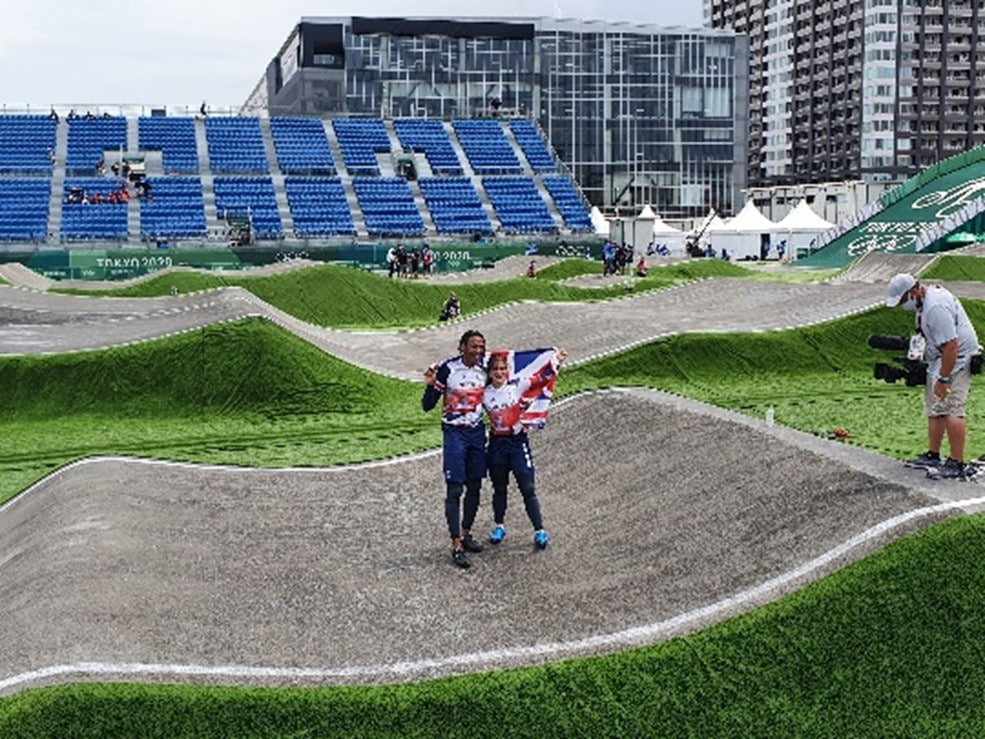 Traditional Sports
I was lucky to be able to attend the Women's 100m at the athletics – they cut the lights before the start and had illuminated the track which was amazing to see!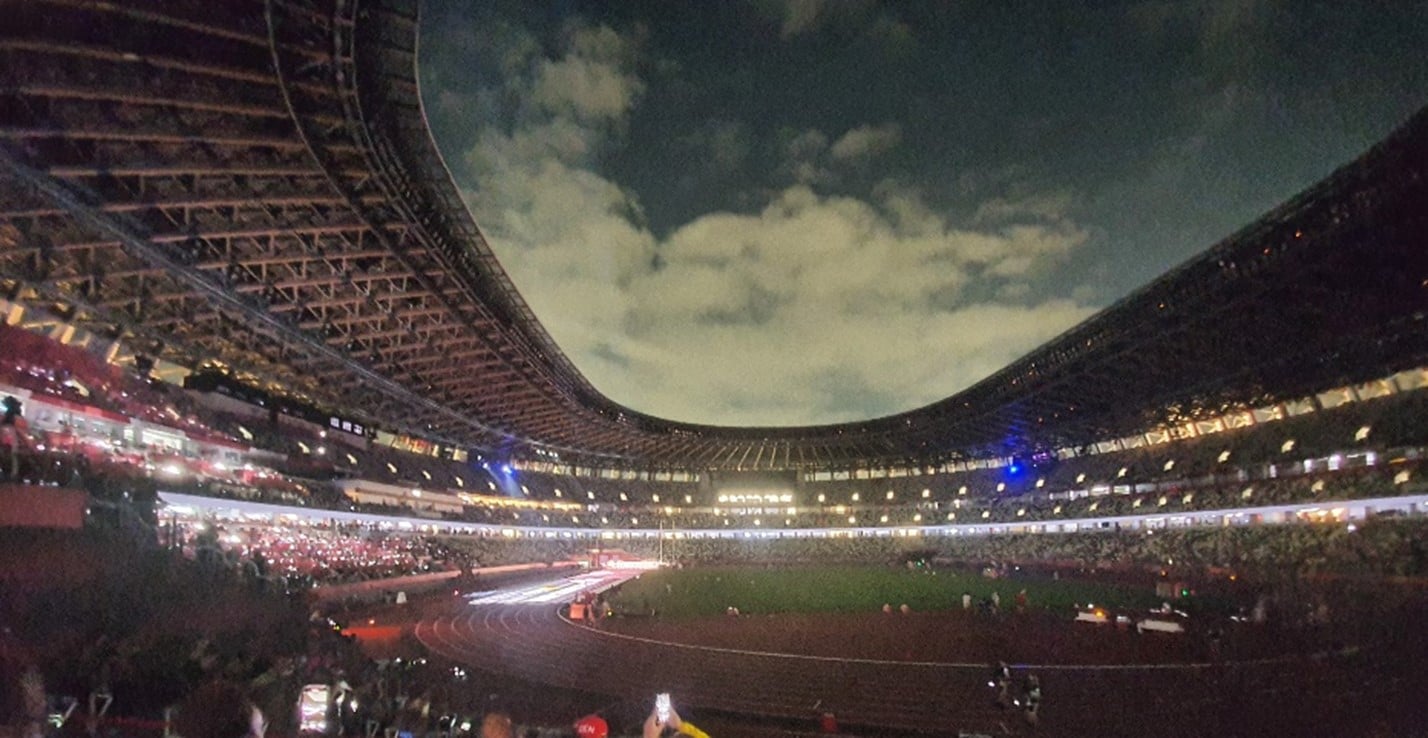 We sit in the 'athlete seats' but given there are no spectators they have expanded this and the spectators were all team members, however the stadium is still only 10% full sadly – one-two-three for Jamaica in the 100m: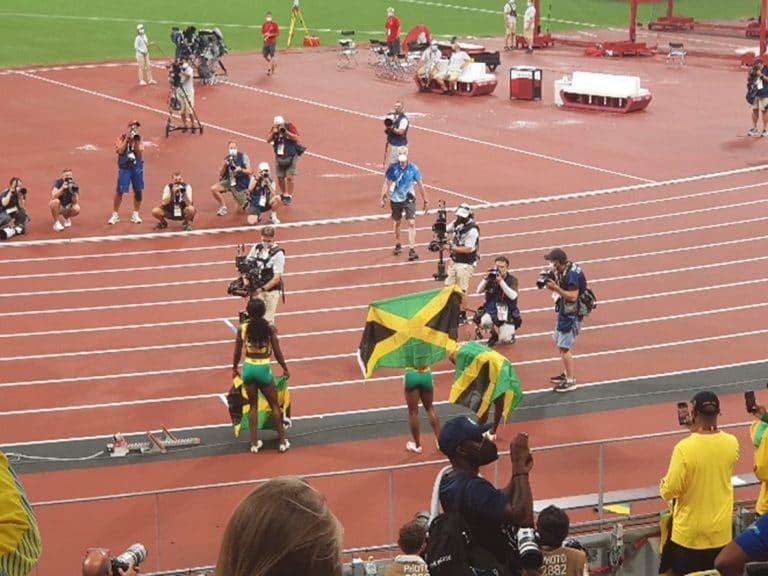 The next day I returned to the stadium but this time on duty for Team GB Track and Field at the very hot morning session – 37 degrees at track level for the Steeplechase. I was at the finishing line just in case, where each venue has a 'heat deck' – basically an ice bath with a specially designed stretcher to lower any athlete with Heat Stroke (defines as temperature > 40.5 deg with neurological deficit). The temperature has to be measured and monitored with a rectal probe – sounds extreme but people do die from Heat Stroke and the first 30 minutes is vital for getting the temperature down. As a result the 'heat deck' is equipped and with a clear process to get the temperature down as quickly as possible below 39 degrees where it becomes safe.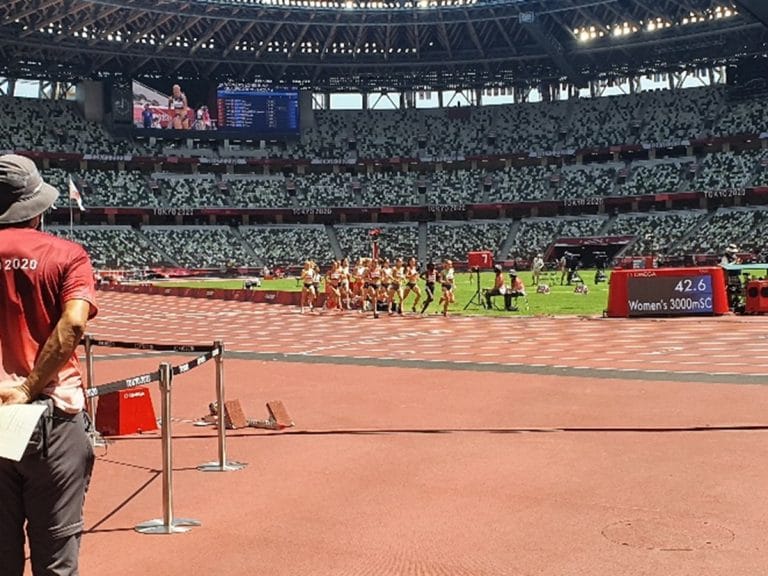 Both GB athletes made it through, one burnt her feet on the metal stairs after she removed her running shoes… was OK though after dowsing with iced water.
Diving
Diving – my key sport, runs all the way through. After the fantastic GOLD in 10m for Tom Daley and Matty Lee – yesterday Jack Laugher picked up a Bronze behind the very strong Chinese pair. Picture opportunity for me with his medal… which I had to give back!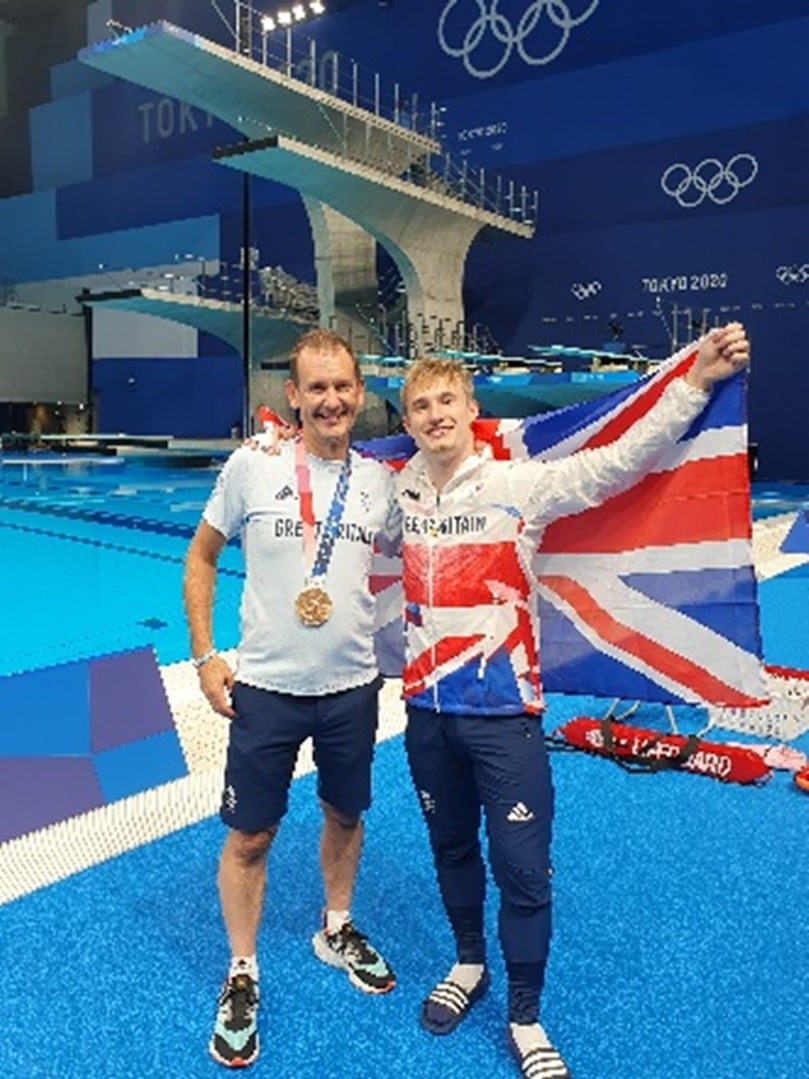 The 10m platform women and then men take up the next four days. Watch out for Tom Daley in the Individual – medal chance but will need to be at his best as the Chinese remain very strong.
Team GB HQ Medical Team
Finally – one of our medical team left today – so we had a late team photo in and on the Olympic rings. You have to queue to get the photo opportunity now, even at 2300 as this was last night. Five SEM doctors and six Physios make up our HQ team and all have worked well and made for a great experience!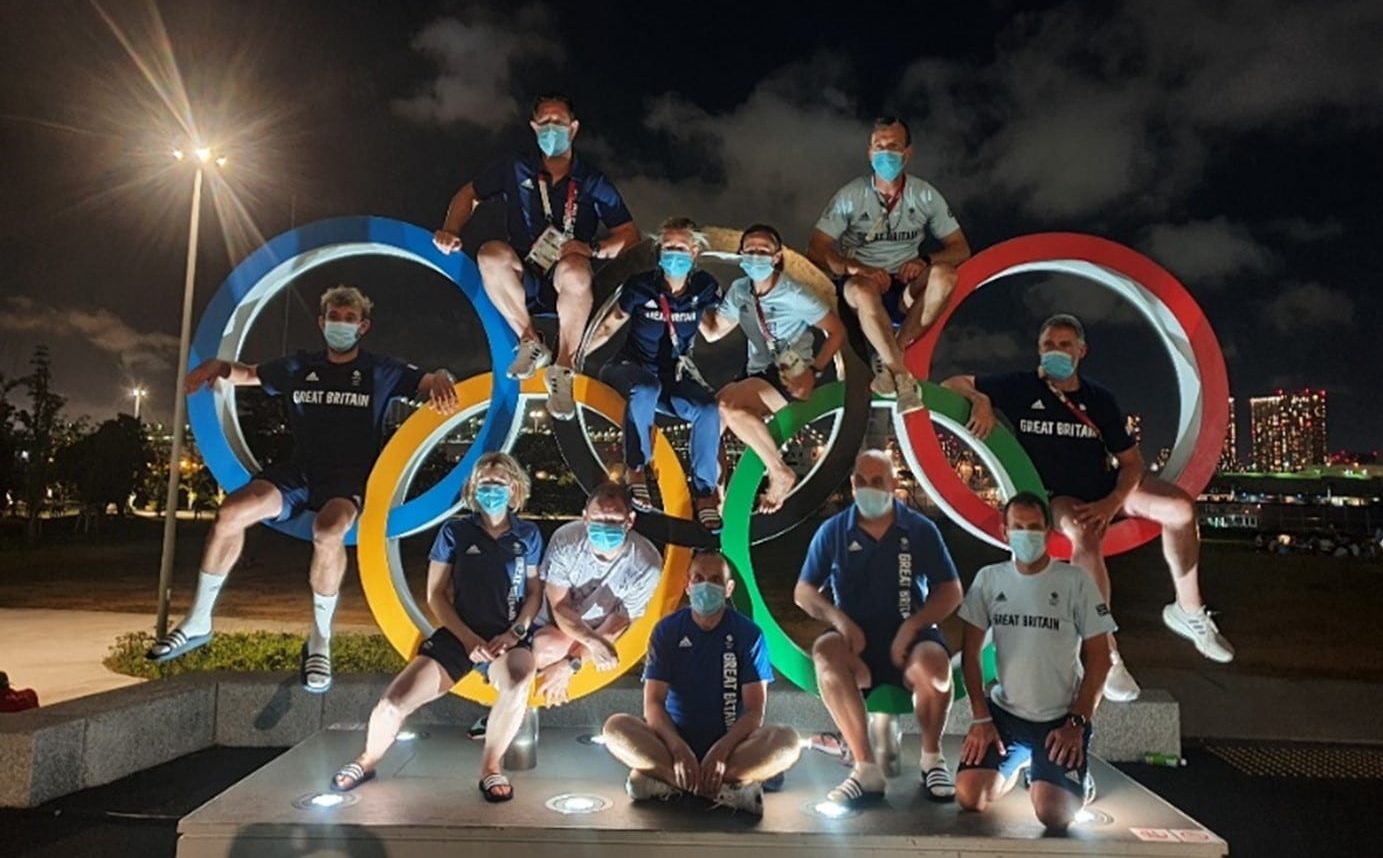 1 week to go – 4 days competition and then 3 days packing up to leave to the Paralympics. Will report back after the Closing Ceremony!
Otsukaresama deshita (see you later)
Graeme