The COVID-19 pandemic has caused clinicians to switch from face to face musculoskeletal (MSK) care to providing telephone or video consultations almost overnight.
As waiting lists for planned care rise, reports suggest from 4m to 10m by the end of this year, NHS England has recently recommended prioritisation of more urgent conditions, including those people whose condition has deteriorated and those waiting the longest, as part of a phased return to pre-COVID-19 service provision.
Clinicians now need to assess an individual's risk factors for complications from COVID-19 alongside their clinical priority to inform a shared-decision making discussion about appropriate face to face care delivery.
Connect Health, initially designed C-CHART to guide their own MSK clinicians to balance the health needs of patients whilst prioritising patient safety during the protracted COVID-19 outbreak and has now made the tool available to all clinicians*, expertly reducing subjectivity in assessment of risk and improving the consistency of clinical decision-making during restitution of face to face MSK services.
There are two parts to the tool; the first is the individual patient COVID risk assessment and the second is the clinical prioritisation, enabling the clinician to answer questions related to patient risk and the increased risk to the clinicians of a face to face appointment. The resulting overall risk score informs a shared decision-making discussion with the patient about the balance of risks and benefits of face to face care and aims to reduce subjectivity.
* The tool is no longer available for download for use in the NHS
Read more here:
To provide feedback and for more info please email marketing2@connecthealth.co.uk
The tool does not replace clinical reasoning, assessment and judgement nor does it consider patients presenting with red flags or emergencies or collect any personal identifiable data from individuals.
Manuscript bmjsem-2020-000916.R1 – A musculoskeletal risk stratification tool to inform a discussion about face-to-face assessment during the COVID-19 pandemic
Authors of C-CHART:
Andrea Ravindra currently works as an Advanced Physiotherapy Practitioner in Croydon, having previously worked in a leadership role for Connect Health. She completed postgraduate studies in Advanced Neuromusculoskeletal Physiotherapy at King's College London in 2018.  She is a member of the Musculoskeletal Association of Chartered Physiotherapists and remains involved in research projects external to Connect.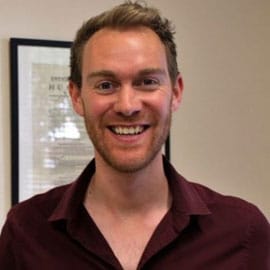 Andrew Cuff BSc (Hons) MSc MCSP, Consultant Physiotherapist & Clinical Lead, Connect Health – Andrew was appointed Consultant Physiotherapist for the North in October 2019. Over the last two years Andrew has held the positions of Developing Consultant Physiotherapist and Clinical Lead for our Wakefield MSK Service and North Kirklees Integrated MSK and Pain Service. Alongside this role he also holds the national position as Upper Limb Subject Matter Expert for the organisation. Prior to joining Connect Health in April 2017, he worked as an Advanced Physiotherapy Practitioner also in the NHS. Whilst a committed clinician, Andrew is also known as an active researcher, having published widely on MSK disorders and is currently studying for a PhD at Keele University with a supervision team involving Dr Chris Littlewood and Professor Nadine Foster. Since 2017, Andrew has sat on the Education Committee for the European Society of Shoulder and Elbow Rehabilitation (EUSSER). Since 2017, Andrew has sat on the Education Committee for the European Society of Shoulder and Elbow Rehabilitation (EUSSER) and has recently been invited to join the board as the Chair for International Links and Communication.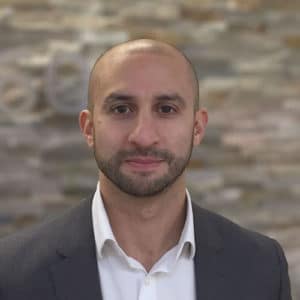 Dr Marwan Al-Dawoud, Director of Clinical Delivery, Connect Health – Marwan joined Connect Health in 2016 as a Sport and Exercise Medicine Physician working as a clinician in the Yorkshire region. He is now the Director of Clinical Delivery and is responsible for the clinical side of the business. He qualified from the University of Manchester Medical School and has subsequently trained in General Practice as well as taking higher-level studies in Sport and Exercise Medicine. He has worked in elite sport since 2007 in the Rugby League Super League, Premiership Rugby Union, Premiership Football, UK Athletics and Ballet. Marwan brings extensive clinical experience from a diverse range of environments coupled with medical leadership and innovation.