A Hedworth veteran has thanked a local physiotherapist and charity who stepped in to provide emergency support after a 'meltdown' triggered by the COVID-19 lockdown.
Janette Bowman, aged 54, who served in the Royal Engineers, had an operation in October and was just starting to get back on her feet when the pandemic hit.
Despite constant pain in her ankle, knee and hip, Janette ventured out shopping for the first time in 18 months and was left in tears after struggling in the supermarket. She explains;
My friend Claire Knowles does so much for me, and she had gone shopping for me but because the world had gone mad, she couldn't get all of the things I needed. She's got kids to care for, so I decided to try and go myself. It was a complete nightmare. I had a meltdown – I had to get a taxi home and I sat in my kitchen and sobbed and sobbed.
To help manage her condition, Janette had been referred to community musculoskeletal healthcare specialists Connect Health, and her very first telephone consultation was that day.
Charlotte Luther, Senior MSK Physiotherapist at Connect Health, says;
Janette's appointment was to help with pain management but she was extremely distressed and I knew we had to do something.

She explained that she didn't have the food she needed because of her mobility issues and had nothing to feed her dog. Thankfully, my partner Michael was delivering food parcels on behalf of local charity Hebburn Helps. He helped me contact them, I got Janette's consent, and arranged for a delivery to be made. By the time I called Janette back to update her – which was within an hour – Hebburn Helps were outside her house with a package.
An overwhelmed Janette was so moved by the gesture that neighbours raced to the sound of her crying, to check if she was OK. "I was so very upset, I just couldn't compose myself. It was so lovely of them", she said.
The fiercely independent Janette has been plagued by problems with mobility for many years, undergoing two major operations, having tendons reconstructed and struggling with painful arthritis. She has worked in a call centre and as a charity fundraiser, until the on-going difficulties led to her making the decision to give up work. She adds;
It's a scary time at the moment and it's very isolating when you live alone. I have friends who help me by walking my six-year-old dog Teddy and getting shopping. People are really kind and offer to get me bits, but they don't accept money and I feel bad, so I don't ask. That day I was in a terrible state.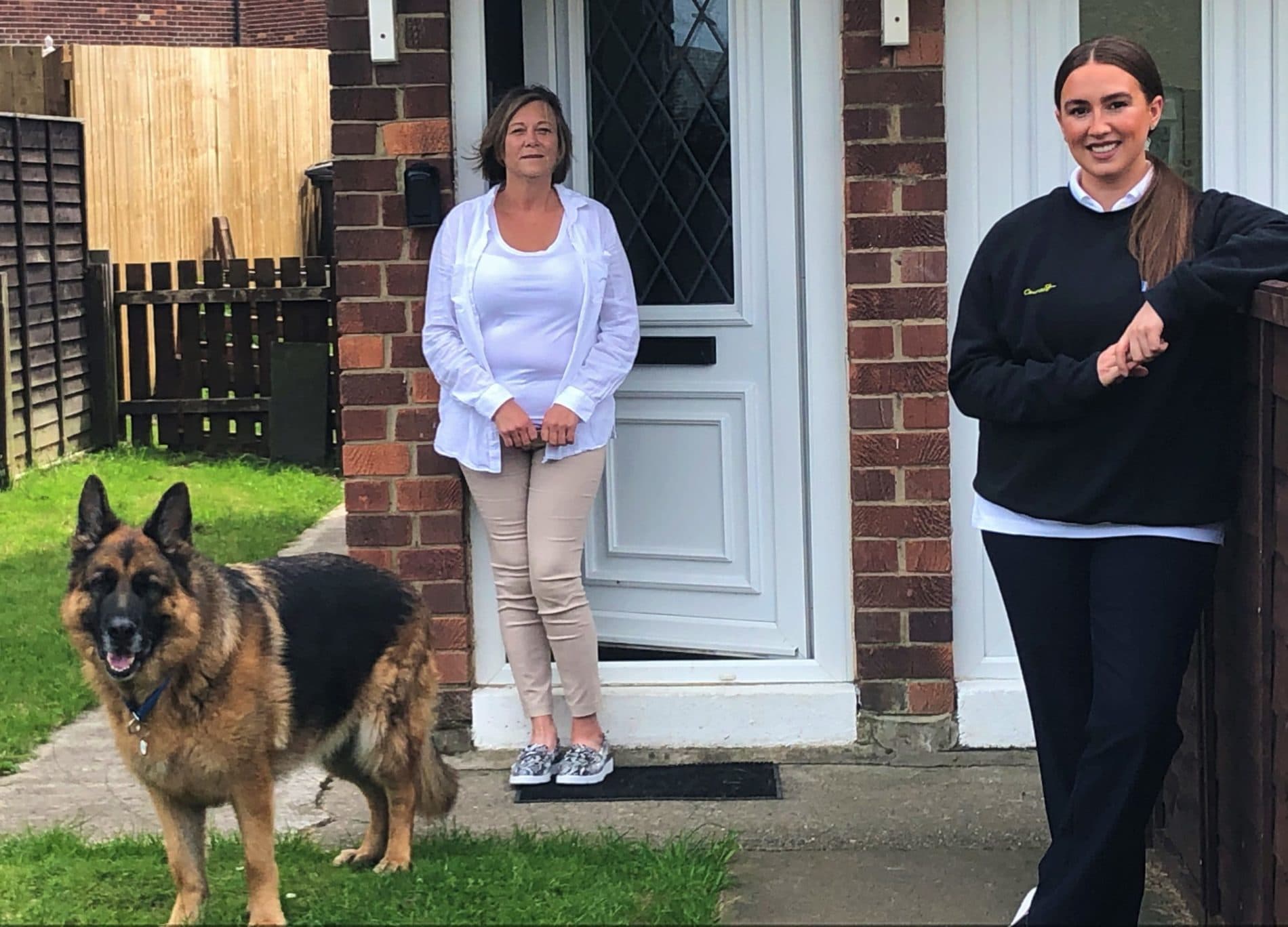 The incident inspired Connect Health employees to set up a donation page for food banks in South Tyneside. They raised over £500 within just a few days, to help others like Janette.
Charlotte added: "We know that stress, anxiety and depression can impact pain so it was crucial to help manage the situation she found herself in. Janette felt so much better afterwards, and a lot more in control. That's part and parcel of the job, and it's important for people to know that community support is out there."
Angie Comerford, founder of Hebburn Helps, added;
It's so nice to lend a hand, especially for somebody like Janette who is a proud lady, who isn't asking for anything and doesn't want to be in the position she's in. That's exactly where we can step up and get a parcel straight out of the door. Michael, who helped make this happen, is a godsend. He's an amazing volunteer and we couldn't have done what we have in the last few months without him.