Having regular times to eat, exercise and sleep are some things I have tried to concentrate on.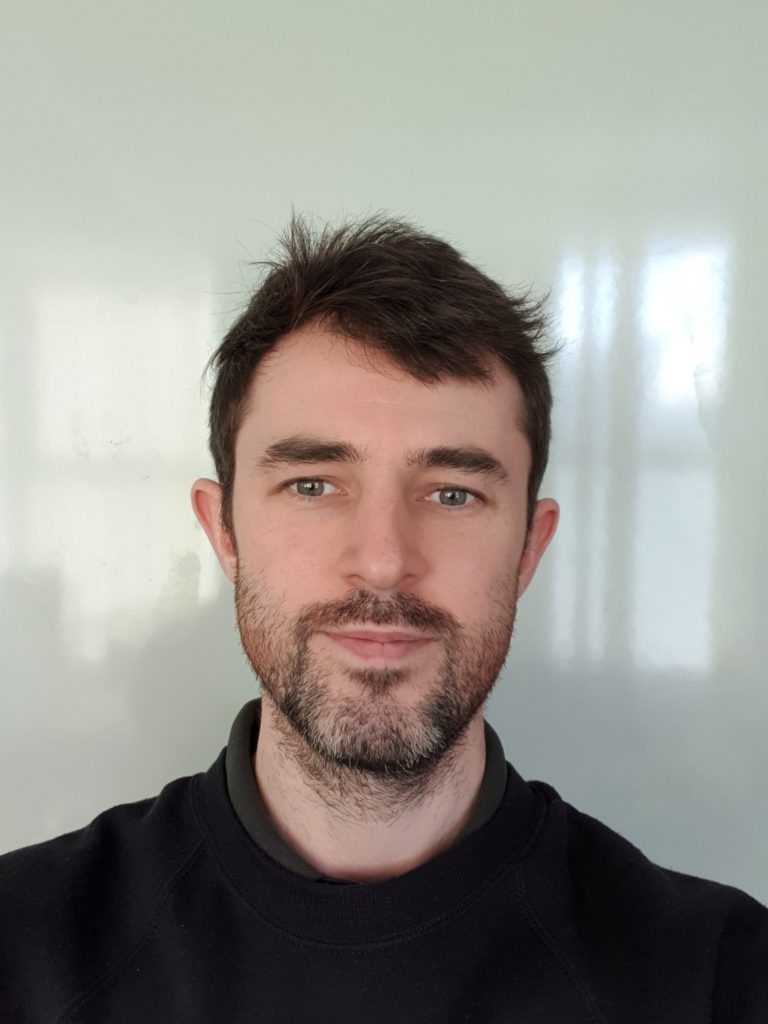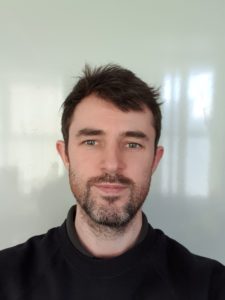 I joined Connect Health in October 2019 and work in the Liverpool area, supporting colleagues who work in food/snacks manufacturing and pharmaceuticals to stay fit and healthy at work. Most pain points are related to the lower back and neck, and repetitive strain injuries of the wrist, hand and shoulder.
Prior to the lockdown, I worked on site and now all my consultations are carried out virtually either via the phone or video call. I'm pleased to say we've had some good feedback so far. A lot of colleagues have been surprised that they can still access occupational health physio services, and were particularly impressed at how quickly we set it up, commenting that it was a seamless transition from face to face support to digital advice and resources.
As some routines have gone out of the window my advice is to help bring back some structure through exercise
From the perspective of an occupational health physio, a big part of our role is supporting employees who have had their routines broken, either by having to work from home or working in different circumstances.
So, my advice is focused on exercise – a big component to build routine and purpose back into your life.
Running is one form of exercise that you don't need any equipment for, you can do it at your own pace and it's free. I have known people who have never ran before and are now starting "the couch to 5k".
I first started running regularly in my teens when I was training to keep fit for county badminton
Looking back at my training then it probably wasn't best suited to my sport. I did a lot of steady state long runs, trudging through the lanes of mid Devon. Not specific to improving the speed required for badminton but it gave me a good base level fitness to work from.
Later on, I met a coach who used a lot of running as a training tool. He taught me some useful lessons about interval training, the basics of which I have tried to share in my short video.
Over the past few years I have stopped playing competitive badminton and now I run purely for my own health and wellbeing. Although as physios we spend a lot of time demonstrating exercises, we also do a lot of sitting while interviewing patients or writing reports so it's vital to keep on top of my own fitness. Because I am not focused on training for a set event or goal I have a lot of freedom of choice to run as I most enjoy. Over the winter months I favour short sharp runs of a higher intensity (especially if it is cold and raining). But now that we are into spring and things are warming up, I prefer to extend my runs, slowing them down to make the most of the sun and enjoying my surroundings. I suppose my softness is giving me a nice natural seasonal variation.
My running has changed during COVID-19
Since our physio service has transitioned to remote working, I have been using my running to prevent myself becoming unfit and maintain my mental health. I'm very lucky to live close to Crosby beach and as a result it has been easy for me to run in a well distanced area. The times in which I can now run have altered significantly. Previously I would only run after work while now I have the option to use my early morning commute time or lunch break to get out. I've found these short runs a great energizer when things are beginning to feel stale in the flat.
Lockdown has given me a greater sense of the importance of routine
As occupational health physios we understand how an injury that causes somebody to fall out of their usual working routine can cause them to suffer from feelings of helplessness and social isolation. A very large number of people have found their usual routine broken by COVID-19 and are struggling to make sense of that at a time of uncertainty. I noticed after a few weeks of home working that getting out of bed in the morning and maintaining concentration in the afternoons was becoming more difficult.
When our usual working routine is broken it's even more important to strengthen alternative routines. Having regular times to eat, exercise and sleep are some things I have tried to concentrate on. Just like everyone else I'm human, and things come to throw these routines out the window. The key in my opinion is not to become obsessive, but to aim for a general framework that is sustainable, realistic and allows the variation that life requires.
My advice to new runners is to start easy and build gradually
If you enjoy your runs, you are more likely to stick with it. Trying to push yourself too hard when you first begin may result in a lot of muscle soreness which can be off putting. It is understandable that runners are keen to progress and set goals to achieve, be that a particular distance or time. Having goals are important for motivation but it is vital they are realistic. Remaining at a certain level for a period of time while running should not be seen as a negative, it may be vital to allow your muscles, tendon and even bones a period of time to adapt to a new intensity level before progressing on too quickly. An equally valid goal is to be consistent over a set period of time, especially if you have other priorities in life during a period of time.
My advice for long term runners
It's much harder to give advice to long term runners without knowing what their specific goals are. In the most general terms possible though I would say if things are not going to plan with your training, you're not hitting the goals you want or struggling with injury, then look to simplify rather than to complicate. Most problems can be resolved with attention to the basics of hydration, nutrition, recovery and programming.
Finally as physios we have a clear emphasis on the benefits of exercise
And although no single exercise is a magic bullet, finding the right dose of exercise at the right time can be a springboard to rebuilding both mentally and physically. I hope as a team at Connect Health we have been able, through remote services, to provide people with reassurance to begin exercising again and to begin the process of rebuilding and improving their valuable routines. If that involves a little bit more running variation, even better!