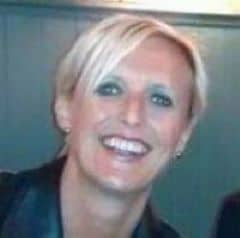 For many weeks now, those that were able to, have been working from home in response to the Government's guidance during the COVID-19 pandemic. For some, this would have been a new way of working, bringing new challenges but also opportunities and food for thought for the future. 
As part of a phased approach over the next several months, people will start to return to work in their pre COVID-19 working environments, so what can we take out of our current working situations and apply this to the new "normal"? 
Home working has led to us not being able to move around as much as we would if we had to leave the house to work. Over time this could lead to general fatigue and a potential lack of energy and motivation to go out and exercise after being so immobile all day. As we start to go back to our previous working environments, the restrictions on public transport could see an influx of commuters relying on more active ways of getting to work, whether that be walking or cycling. There are health benefits of using these methods such as increasing cardio-vascular and aerobic fitness, lowering blood pressure, boosting energy levels and improving coordination.  
Working from home can make it difficult to separate our home life from work, particularly for those with families also at home at this time. The distractions and pressures to attend to other commitments during your working hours can be difficult to manage and the isolation from not having regular contact with colleagues can lead to additional stresses on your mental health. The increase in usage of platforms such as Zoom and Microsoft Teams have revolutionised the way colleagues now interact with each other and we are sure to see an increase in video calls over traditional phone calls to enhance the feeling of collaboration and togetherness. 
Keeping 
Connected to our Customers 
Connect Health was quick to adapt to Government advice back in March and used their pioneering skills and creativity to continue to deliver physiotherapy services in a way that could be done without face to face contact with our customers.  
This involved temporarily changing all our face to face clinics to telephone assessments and rapid development and delivery of  virtual work place assessments, physio led short exercise videos, live daily exercise sessions and well-being webinars, giving our customers options to maintain their physical and mental health during the pandemic. We have had positive feedback from our customers on our re-imagined services and continue to iterate and adapt to this. 
Technology innovations have helped support these services by using Microsoft Teams and Skype for meetings and Zoom for live exercise sessions. These platforms have worked extremely well and allowed us to continue working as efficiently as we can in these unprecedented times. 
Internally we have also been able to connect with our colleagues to collaborate on projects, knowledge share and catch up/check in on each other with the implementation of WorkPlace (a networking tool launched by Facebook). These digital platforms have added to our existing toolkit and has allowed us to stay connected as a business and allowed us to continue to maintain a level of care to our customers whilst staying true to our core values: 
People Centred

– We listen, care and respect others, whilst being open, honest and transparent

Pioneering

 – We are innovative and forward-thinking market leaders, with the courage to be bold

Dynamic

– We are energetic, fle

xible and agile, whilst focused on our priorities with a can-do approach

Quality

– We provide ongoing excellence and a cost-effective, competitive serv

ice, which offers value for money

 
On reflection, the services that Connect Health has been able to maintain and develop in a relatively short space of time, due to the lockdown restrictions, is a really great example of how a  business,  specifically people oriented ones such as ours, can still continue to work as a team to support customers within a home working environment. 
Final 
T
houghts
Although virtual interaction through our laptops with friends, peers and patients lets us see each other and do our jobs, there is nothing quite like seeing real people. 
Physiotherapists are usually renowned for being social creatures with good people skills. The face to face social interaction and work relationships with colleagues from office working, and contact with patients and site staff, is not only part of our job, but a genuinely enjoyable part of each of our working days and contributes to our general health and mental well–being. 
Find out more about our Occupational Health Physiotherapy Services remote services: